Negroni: Easy to Make, Not Easy to Drink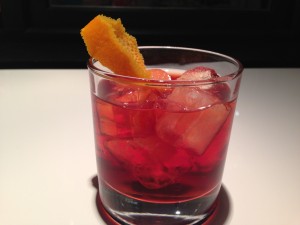 It doesn't take much effort to make a Negroni. For starters, you don't even need a shaker.
Here's the recipe from Diffords Guide:
1 ½ shot(s) of London dry gin
1 ½ shot(s) of Campari Bitter
1 ½ shot(s) of Martini Rosso sweet vermouth
Pour all the ingredients into an ice-filled glass and stir. Garnish it with an orange zest twist.
The zest twist was the toughest part for me, but I'm working on it. Here you can see my feeble attempt.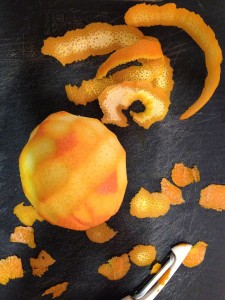 The drink still tasted as bitter as it did back in Rome. I learned in my taste test last night that I am not offended by gin, but I think gin needs a gentler friend in a drink then something unforgiving like Campari.
So to help ease the bitterness, I mixed in something sweeter. I cut a QUARTER OF AN ORANGE and SQUEEZED the JUICE into the drink and then STIRRED.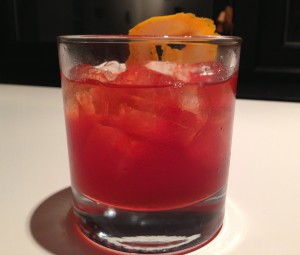 This certainly smoothed the flavours out a bit. It was, at this point, at least drinkable. Still, it's not something I would ever order.
So I was right the first time I tried Negroni. It's not for me. That's not to say you won't be ready to sing That's Amore after trying it. So why not give it a go?
Salute!