Margaritaville Atlantic City: Time for a Change in Latitude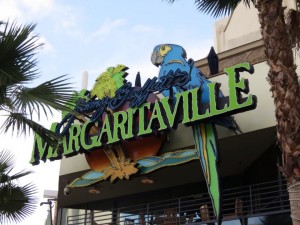 Gambling and boozing: what could go wrong?
If singer Jimmy Buffett's new Margaritaville complex in Atlantic City is anything like his rockin' Cancun venue, you probably won't care (or remember) how you lost your month's mortgage payment along with that shaker of salt.
Salt…salt…salt…
As a fully-certified Parrothead (that's what Jimmy's fans are called), I am counting down the days until Margaritaville Atlantic City's opening on May 24.

I'm not sure how you can top my Margaritaville Cancun experience. Here's what I remember: Roller-skating waiters, servers with Ghostbuster-like bags ready to hose margarita into your mouth like a clown in a carnival game, bad dancing (by me), good dancing (by wait staff on stage), an endless mountain of nachos, my mom's laugh punctuating each change of song.
Atlantic City might be a change in latitude from Cancun but I'm betting the attitude is the same in every Margaritaville.
It's time to break out the flip flops.
You can find the latest details about Jimmy B's new house of lime here.